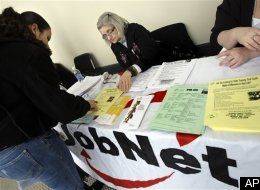 I think she is doing the right thing in taking her College to Court. Many Colleges sell you a degree with the promise of jobs, qualifications needed in the workforce, etc. And then, when you graduate, you are on your own.



No, they can't promise you a job, and they don't, and she is not suing them for breaking that promise, she seems to be suing them for not providing her "

with the leads and career advice it promises

".

Until further notice, I'm siding with her. The College can do more, I'm sure, in helping its alumni find a job.

See this:
http://www.nytimes.com/2009/08/02/fashion/02alumni.html?_r=1&adxnnl=1&hpw=&adxnnlx=1249311848-oBdWaj7DeKs3GtrJ5q4Gmg
Read the Article at HuffingtonPost